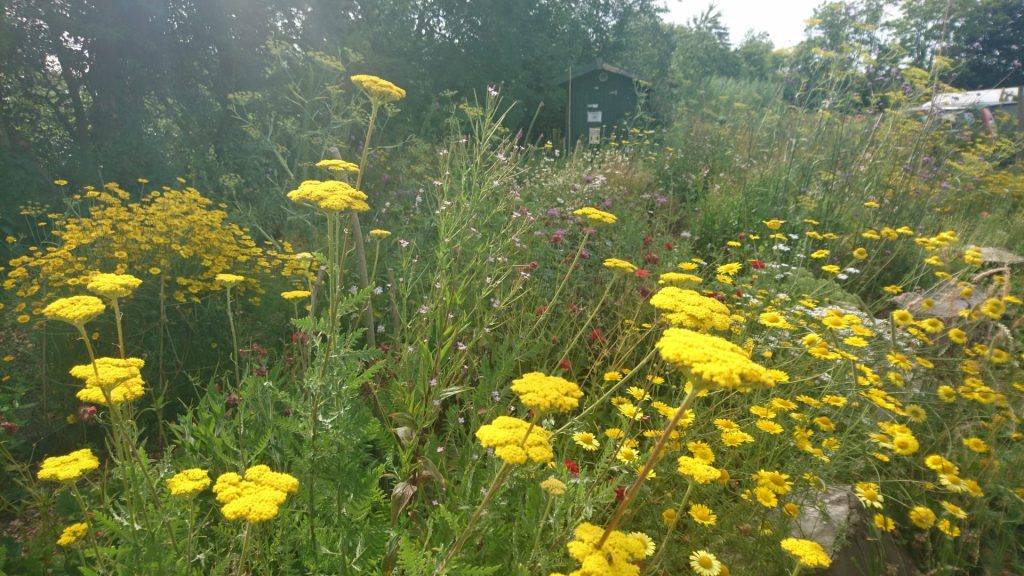 Dear veg box customer,
As you know we have close relationships with our organic farmers. A visit to Matt's field is a step into a world where we can co-exist without causing harm. Alongside the squash that will feed us in winter and the tomatoes for our salad are wild borders teeming with life. Over the years that land has been farmed organically we have seen hares, badgers, grass snakes and dragonflies; orchids in the verges and red kites in the sky.
At Beanies we rely on people making proactive choices about the world they want to live in, and spending their money accordingly. For a fairer, greener and more harmonious planet we need to protect the environment, and organic farming makes this possible.
The extreme heat of this summer is a direct result of man-made carbon emissions that we need to drastically reduce. We prioritise local produce, limiting our use of imports, and certainly of air freight – our boxes are no-fly. This matters to our farmers too. Non-organic food grown in the UK is dependent on imported fertiliser, but Organic growing is not. Organic growing also protects soil health, which National Farmers Union vice president David Exwood recently explained is vital: 'The importance of healthy soil to everyone cannot be underestimated. It underpins our productive farming systems, and delivers huge benefits for the environment, the farmed landscape and offers resilience to climate change.'
Beanies is a crucial part of the organic network, which has taken decades of work and passion to build. The care and expertise that goes into producing this food is evident in the quality of the produce – there is no comparison to the plastic-wrapped versions found in supermarkets. And what could be more important than the food we eat?
Beanies and its suppliers are now vulnerable because of changes to the wider economy and its knock-on effect on household spending. Increased costs are reflected in every single transaction we make, and the same is true for our farmers and hauliers, which is why produce is becoming more expensive. The price of diesel for our vans has increased by 44% in the last 12 months, and the unit price of the electricity we use to refrigerate and prevent waste has increased by 99%. The boxes themselves have gone up from 72p a box last year to 80p a box this year.
For these reasons, we are increasing the price of our veg boxes as follows. These prices will be effective from Monday 1st August.
All £12 boxes will increase to £13.
All £14 boxes will increase to £15.25
All £16 boxes will increase to £17.50
In order to offset the impact of this change we are introducing a new Value box which will be priced at £12. The aim of V box is to provide the most food for your budget, ideal for those who are happy to batch cook and who prioritise volume over variety. It won't just be a box of root vegetables and will offer seasonality but it is unlikely to have light and pricey options. Carrots and Onions will be alternated fortnightly.
On behalf of Beanies and all our suppliers, we want to say a huge thank you for your support.
Bob, Charlotte, Chris, Ella, Evan, Gemma, Gwylim, Heather, Isabella, Rosie and Rachael, all at Beanies, and on behalf of our suppliers – thank you!